Weeds of Doubt is my second contribution to the Victorian Mansion Mysteries. Kaylee Bleu, the sleuth in this cozy mystery series, is a former forensics botanist professor turned flower shop owner on beautiful Orcas Island.
For this particular story, spotting a potentially poisonous weed on the shoreline while out kayaking inspired this story. Then I tossed in a high school reunion, because…
There's always at least one former high school nemesis someone wants to murder, right? Not me, of course! 😳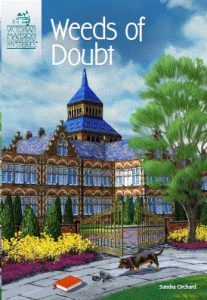 Last Day to Download A Fool and His Monet for FREE!
Get it for: Kindle, Kobo, Nook, Google Play, and iBook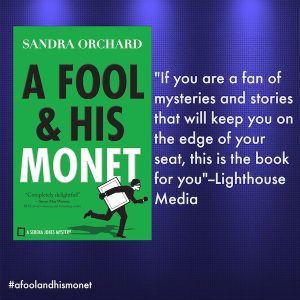 Book Recipient # 10
A huge thanks to all those who are following along with these "25th Book Celebration" blogs and Facebook posts. Celebrating this milestone wouldn't be any fun without you. 😀
Congratulations to Eileen Astels, you're our tenth book recipient. Please let me know which book you'd like me to send you.
P.S. The rafflecopter giveaway closes to new entries Saturday at midnight. Enter here: Win 1 of 10 copies of Boughs of Folly