Between my horticultural research for my Port Aster Secrets series and the endless challenges of maintaining our century farmhouse, I had plenty of creative fodder for the Victorian Mansion Flower Shop Mysteries Annie's Fiction contracted me to write.
Then it happened…
Our well stopped working. Only, the wellhead was buried and we didn't know where it was! So…we started digging near where the pipe entered the basement wall. And by the time we found the wellhead, we'd dug a grave-size hole.
Of course, then I'm thinking: What if we find a body in the hole?
And the plot for Digging Up Secrets was born.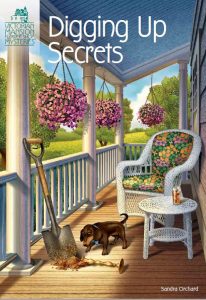 Thankfully, we didn't find a body, but poor Kaylee did at the flower shop she took over from her grandmother on beautiful Orcas Island, Washington.
Now that would've been a lovely spot to indulge in a research trip!
Purchase Options for the Victorian Mansion Flower Shop Mysteries
I've written 3 novels in the 24-book series. They are available in hardcover or Ebook by subscription to Annie's Fiction for the entire multi-author series. A limited number of one-time-purchase bundles (3, 6, and 12 book bundles) are also available for this series here: https://anniesfiction.com/shop#bundles and here: https://anniescatalog.com/arts_and_crafts/list.html?cat_id=2528 The second site also features Annie's magazines and crafts, and often has sales. For example, yesterday they were offering 20% off everything on the site.
Twenty-plus years ago I subscribed to Annie's CrossStitch magazine. I never imagined that one day I'd be writing for them!
Book Giveaway #9
Congratulations to Barbara Raymond, your name was drawn from amongst the commenters on this blog since May 30th. I'll send you your choice of one of my first 24 books (some titles have limited availability). Email me to let me know your choice and mailing address.
For Everyone else…there's more giveaways to come.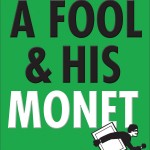 Be sure to download your free copy of A Fool and His Monet before Friday.
And enter the rafflecopter giveaway for my newest release, Boughs of Folly.