It's a new month, with a brand-spanking new book hitting bookstore shelves in the coming week.
And we're celebrating with a giveaway!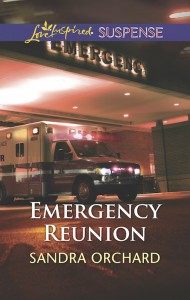 This is the final book in my connected stories of members of the Steele family that began with Perilous Waters last April, and continued with the award-winning Identity Withheld, last November. Click the image to learn more.
I was thrilled to learn that Emergency Reunion received a "Top Pick" designation from RT Book Reviews
and the reviewer Leslie McKee had invited me to share about the inspiration for the story on her blog today, where…
And check out the fun bonus features I've added to the site for it. Aspiring writers might especially be interested in the editor's commentary and deleted scenes.