I am super excited to be writing contemporary mysteries for the Guideposts Organization. Started by the Peales in 1945, Guideposts has a rich history of offering a wide array of faith-based products including magazines, greeting cards, fiction and non-fiction books, music and videos, as well as children's products.
My first release with them, Love's a Mystery in Last Chance Iowa, is a 2-in-1 hardcover book featuring connected historical and contemporary romantic mysteries. I wrote the contemporary story and fellow Canadian, Patricia Johns, wrote the historical.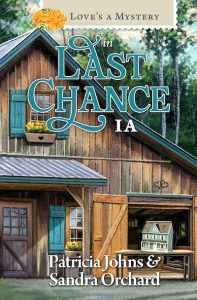 Breaking News…
Then this week, my contract to write a second book in Guideposts' new Mysteries of Cobble Hill Farm series landed. Yee!
The series is about a young American vet who inherits her grandfather's practice in the UK's beautiful Yorkshire Dales. Back in March of this year, I was so thrilled to be invited to participate in this series that I immediately booked a flight to immerse myself in the culture and setting while conducting background research for my story, and for the series as a whole.
The experience was amazing, and I know my stories will be richer for it.
I'm already compiling behind-the-scenes book extras, including lots of photos, to share as the books release.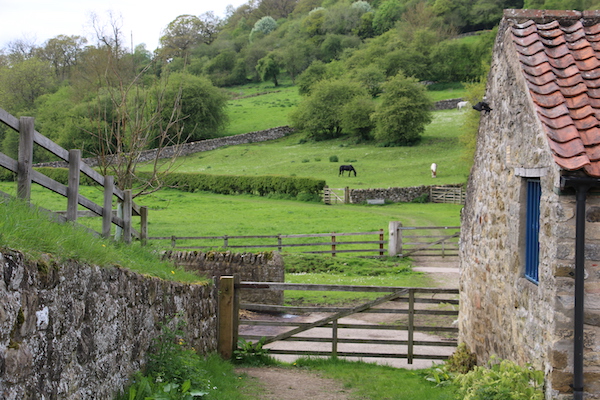 Until then…
Be sure to check out Guideposts' other series.
I've been reading the Love's a Mystery series and I'm thoroughly enjoying it.
In my contemporary novella in book #11 set in Last Chance, Iowa:
Bereft over the loss of the beloved hand-carved miniatures given to her by her father, Rachel Jones finds an unexpected ally in Curtis Shoemaker, the quiet colleague at her new job. When they discover an estranged branch of Rachel's family tree, they find that they aren't the only ones on the trail. Who is the other elusive collector who'll stop at nothing to beat Rachel and Curtis to the prize? In unraveling the mysterious disappearance and exposing their adversary, they find something more precious than family heirlooms…a chance at forever.
To purchase this 2-in-1 set, follow this link: book #11 in Guideposts' ongoing Love's a Mystery series. Or you can subscribe to the entire Love's A Mystery series and save 10% per book.