Have you checked out Annie's Sweet Intrigue book club that I introduced with the release of Dangerous at Heart
Well…if you're not already a subscriber, here's your chance to win the complete set of twelve books, including my latest contribution, Hidden Threats.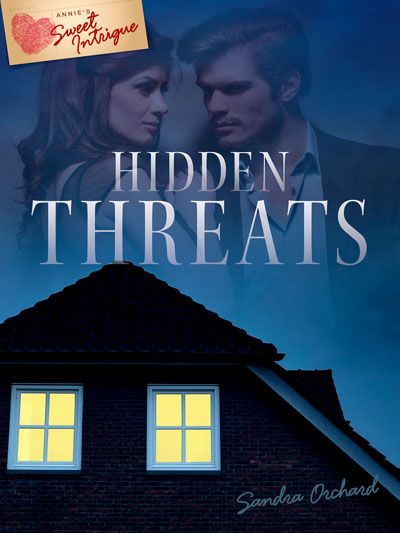 This romantic suspense is set on Martha's Vineyard. I had such fun researching my Serena Jones mystery, Over Maya Dead Body, on the island that I couldn't resist making a second trip . I have such fond memories of plotting it out–setting by setting–with my resident friend.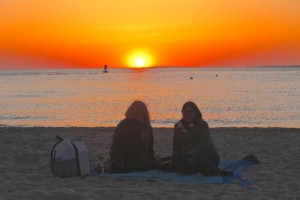 Twelve Book Giveaway of the Complete Sweet Intrigue Set: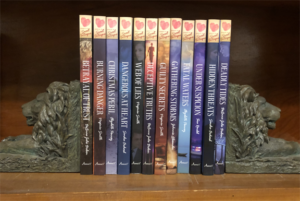 This picture is courtesy of Virginia Smith, author of three of the books in the multi-author series and the host of the giveaway.
Please visit her giveaway page here: https://virginiasmith.org/your-chance-to-win-twelve-books/ and follow the instructions for your chance to win all twelve books!
The winning name will be drawn on Sunday May 15th, 2022.
If you've already enjoyed reading the Sweet Intrigue series, you'll be excited to learn another is in the works!
More Giveaways to Come
Although I blog infrequently these days, please stay tuned, because at the end of May I'll be announcing the celebration of the release of my 25th novel. I plan to giveaway 25 books to celebrate!
Oh, and Newsletter subscribers and Facebook Followers will have extra chances to win. Just saying. 😉
Don't Miss the Announcements
If you subscribe to my newsletter, be sure to check your junk mail or bulk mail or spam mail or promotions folders for my emails and then add my address to your contacts. I've heard from many of my subscribers with gmail accounts that they don't receive my emails and it's because they haven't been delivered to the main inbox.
Within 24 hours of receiving a subscription request, I send a personal email (not an automated email) with links to a mini-novella I've written exclusively for my subscribers. If you don't see that email from me after you subscribe, it's being diverted to one of those other boxes. If you still can't find it, contact me through my contact page.
Have a fabulous day!