Or as we say in Canada, Labour Day. 😉 
I waved my youngest kiddos off on their adventure of a lifetime trip to Australia last Friday, which means…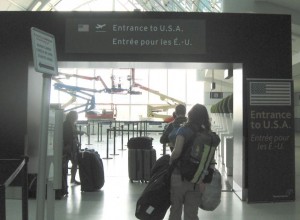 hubby and I have the whole house to ourselves for awhile.  😆
I'm seeing a lot of Kraft Dinner in our future, as I dig into finishing my next two books. They've been a tad neglected the last couple of weeks with all the preparation flurry!
If I don't get lots written now, I'll have no one to blame but myself. Scary thought!
Your Turn: What are your plans for the day? Is it even a holiday for you?!
P.S.
Tuesday, I'll be on the Craftie Ladies Blog sharing more house stories–no icky creatures in these ones. Hope you'll stop by and say hi!
M,W & Th Marjii Laine is featuring me on her blog, a review Monday, an interview Weds, and a devotion Thurs
Friday I'm doing an interview and giveaway on Everyone's Story (starts Friday night)
P.S.S.
Fatal Inheritance may still be in retail stores for a few more days this week. If you spot it, please consider rescuing it from annihilation!! Would fit nicely into a Christmas stocking, don't you think? 😉