On Pens and Needles is scary # 13 in the Secrets of Castleton Manor Library cozy mystery series from Annie's Fiction. I LOVE this multi-author series. Before writing my contribution, I had the privilege of reading many of the earlier books to acquaint myself with the continuing characters and Cape Cod setting (picture Bitmore estate).
Prefer listening to your books?
This is the second series Annie's Fiction now offers as audio books.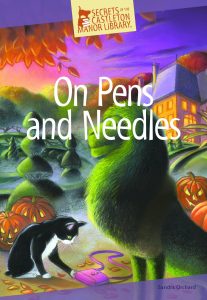 Thanks for joining me in this daily retrospect of my first 25 novels. Just 9 more to go. But…
Tomorrow is the Last Day to Snag your Free Novel.
So don't delay. Download your digital copy of A Fool and His Monet for free for: Kindle, Kobo, Nook, Google Play, and iBook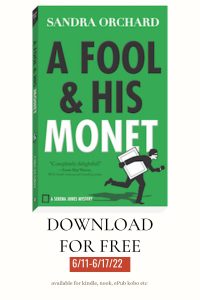 If you missed my posts on this fun series, they start here:
And there's a couple of days left to enter the 10 book rafflecopter giveaway for Boughs of Folly.
Today, I'm also being interviewed at:
the Christian Authors Network. Please stop by and say hello. 🙂